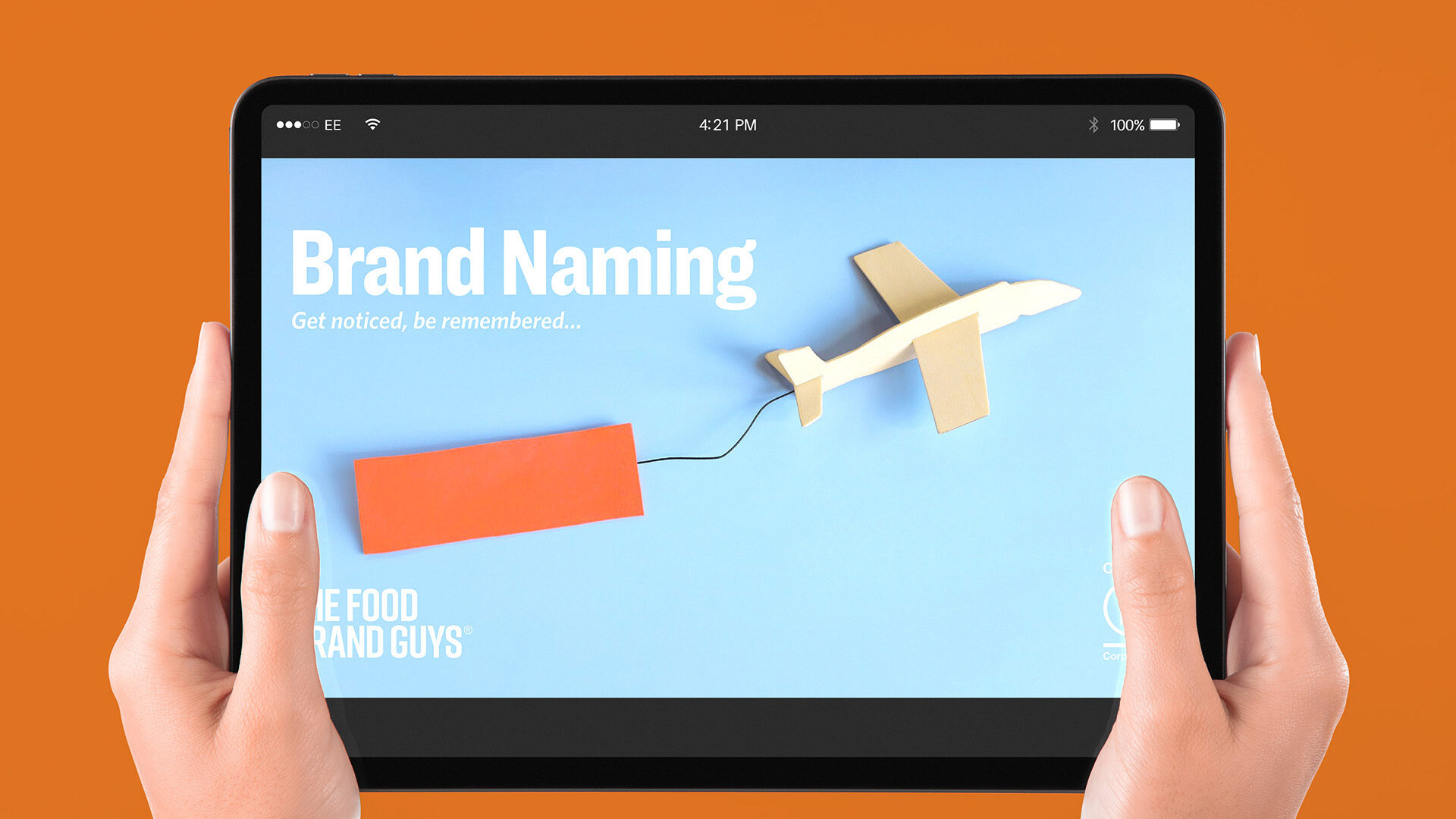 Download our Brand Naming document before you decide on a brand name for your business. We're surrounded by brand names. Choosing the right name could be one of the most important business decisions you make, so follow our list of considerations when evaluating brand name choices.
This is a multi-page PDF that we use when working with our own clients, you are welcome to use it to help with your brand development.

Before you download
This file is purely for your reference. It cannot be copied, presented or resold as your own. Full terms and conditions are available here. If you do experience a problem with the file, then please email us at hello@thefoodbrandguys.com.