Posted by Paul Ringsell, 27 April, 2023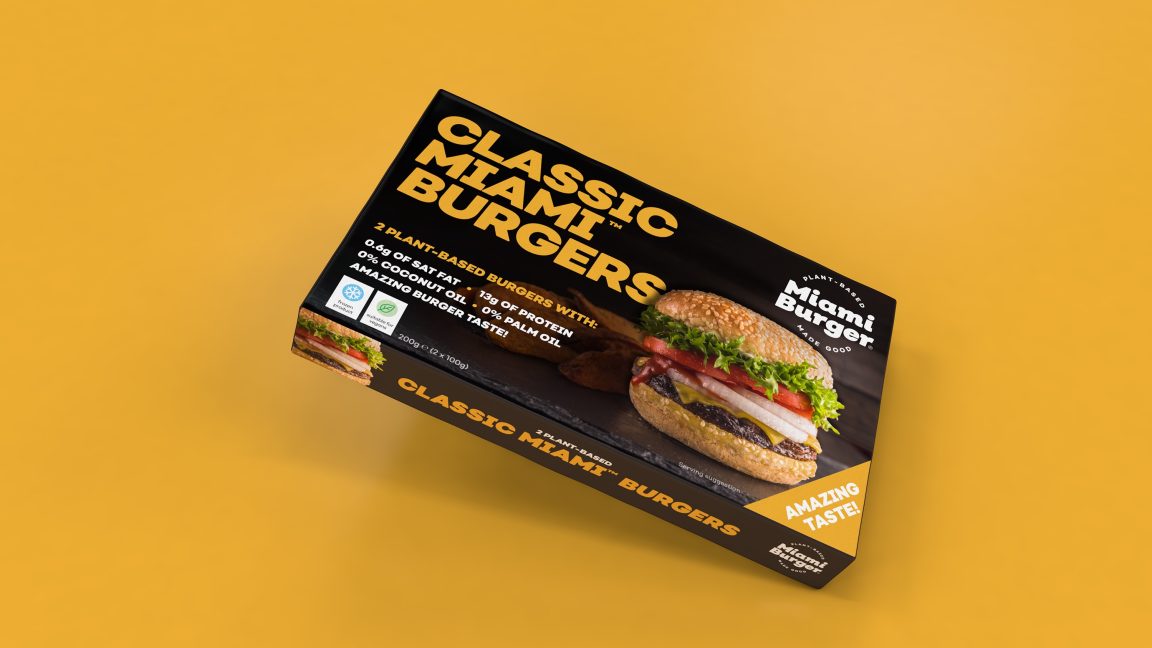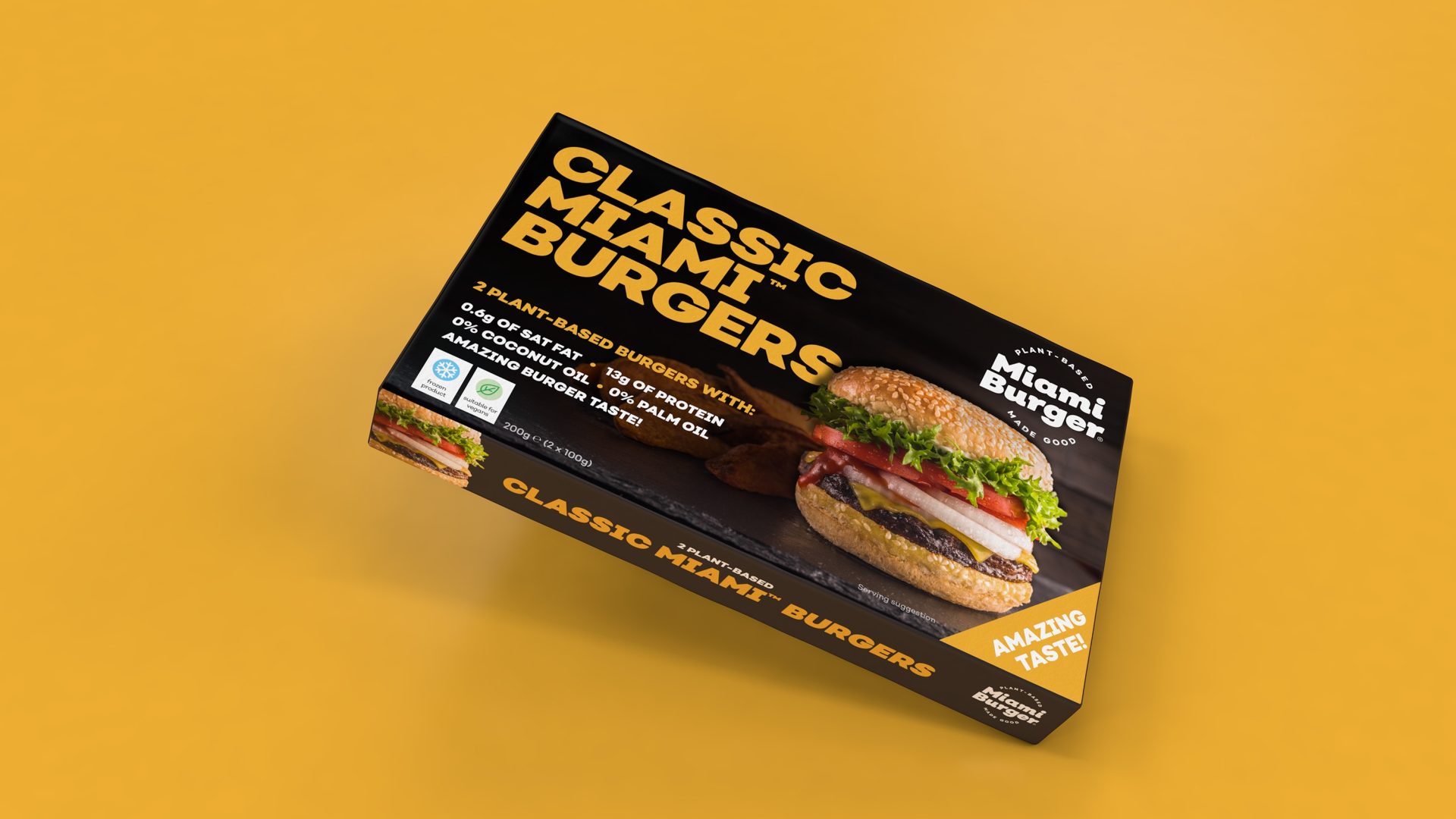 Boost sales for your vegan food brand
Over the past few years there has been a huge shift towards plant-based eating, particularly here in the UK. Every year the plant-based movement seems to gather more momentum: a recent Mintel study conducted at the end of 2020 shows 41% of UK consumers say they are either not eating meat, or actively reducing their meat consumption, but will the post-pandemic bubble burst?

In the retail space, consumer demand is bringing vegan brands out of the specialist aisles and into the mainstream. This creates new opportunities to get your brand in front of a wider audience, and to present your products to consumers who are not necessarily looking for vegan food brands.
How does better pack design attract more customers?
Food packaging needs to do two things. The primary function is to protect your product, but the principle aim is to attract more customers. Whether you produce baked beans or lentil crisps, your product packaging needs to be effective and optimised for the point of purchase. You need to stand-out in a crowded market, which is why brand marketers are increasingly investing more time and energy in their pack design.
Here are some important considerations that will help to make sure your vegan brand gets noticed.
Quality photography
It sounds obvious, but it's crucial to make food products look appetising and delicious. There's no getting away from it, we eat first with our eyes. Our brains and visual system are intrinsically linked to the acquisition of food. For us humans, this relies primarily on our sight and smells. When we see something that looks delicious, we can be compelled to purchase without a second thought.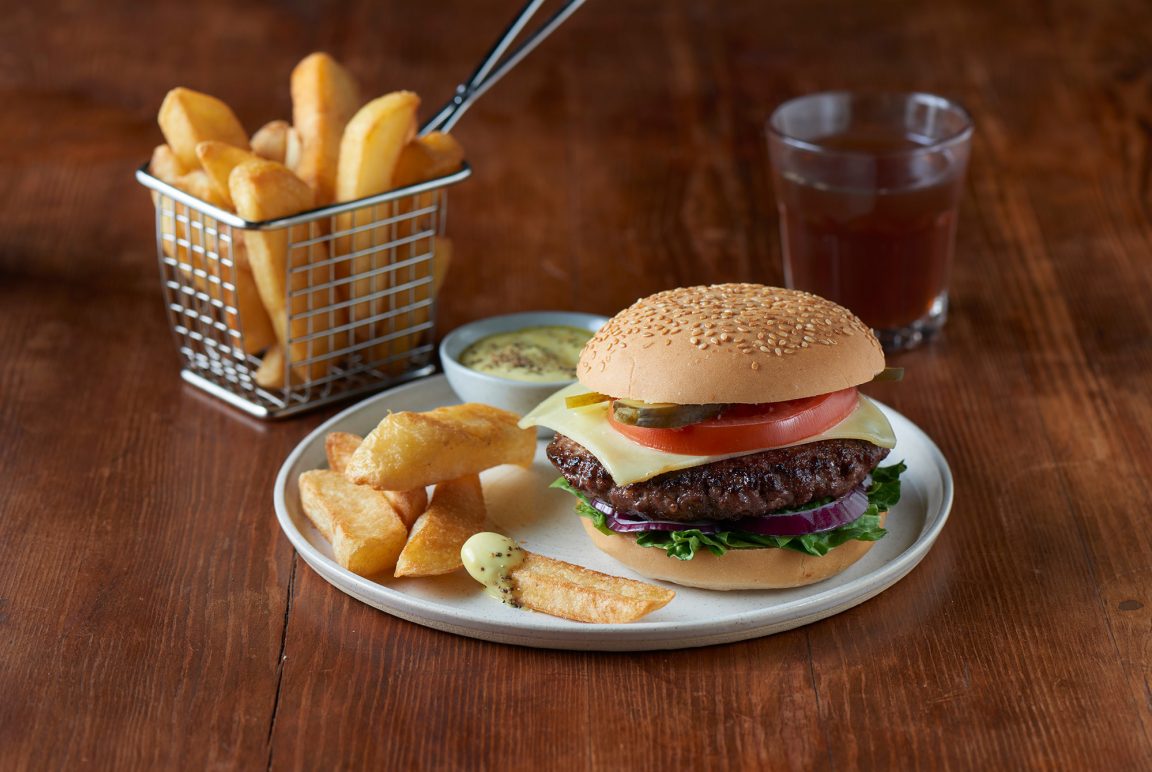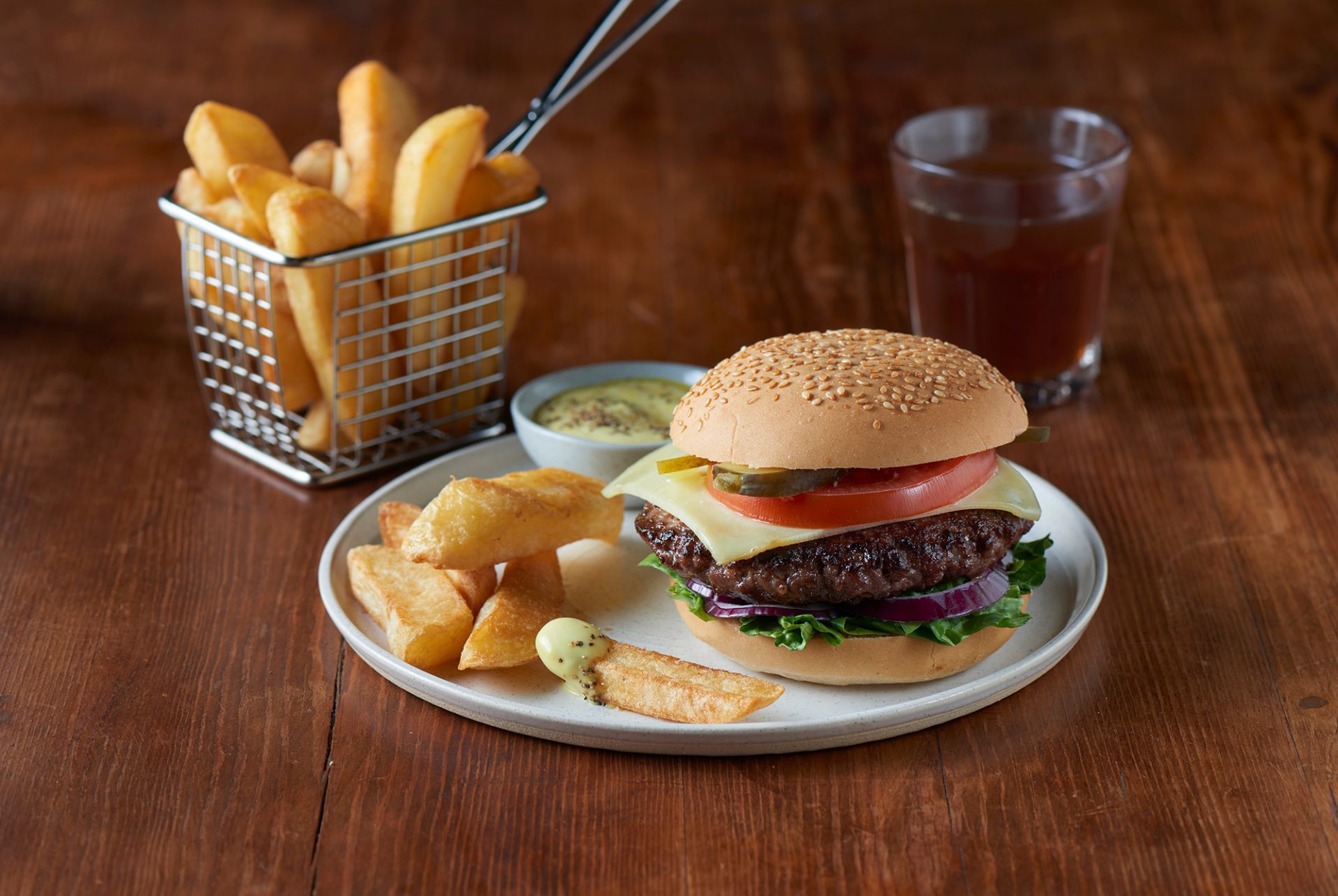 We often see early-stage brands trying to skimp on photography. In the studio, we work with select photographers and stylists to develop a vision that will engage the target audience. The great thing about digital photography is that the process is now so fluid; we can capture the shot and drop an image straight into the design, making small adjustments as we go. It's fine to supplement your social channels with smartphone snaps, if that's appropriate to the brand, but make sure you get some images produced professionally. Build a library of high-quality images that can be used on-pack and across other marketing channels.
Clear labelling
If you're looking to appeal to mainstream flexitarian consumers, think carefully about your messaging. Your pack labelling can have a huge impact on mainstream appeal. The language you use to label your packaging could be divisive. Our own research shows that even 'the V-word' can be off-putting for many consumers; terms like vegan, meat-free and meatless can be considered restrictive foods that might be lacking something.
Consumer understanding of these terms varies widely between different countries and demographics, so tailored terminology is the best way to go. The term 'plant-based' has become much more prevalent these days. If you're unsure, or need your packaging to work in multiple regions, use '100% plant-based' as the more prominent message on the front-of-pack, along with a separate 'V-label' on the back. This graph from Proveg shows how these different terminologies can impact on consumer purchasing habits.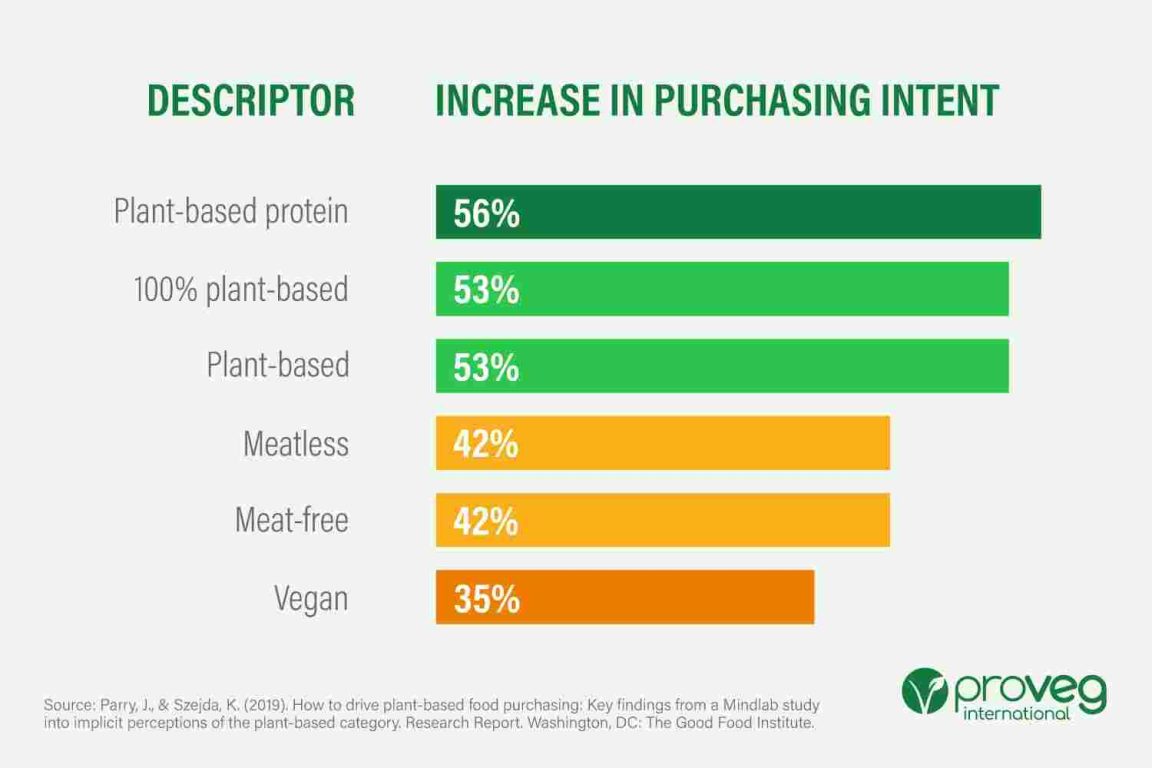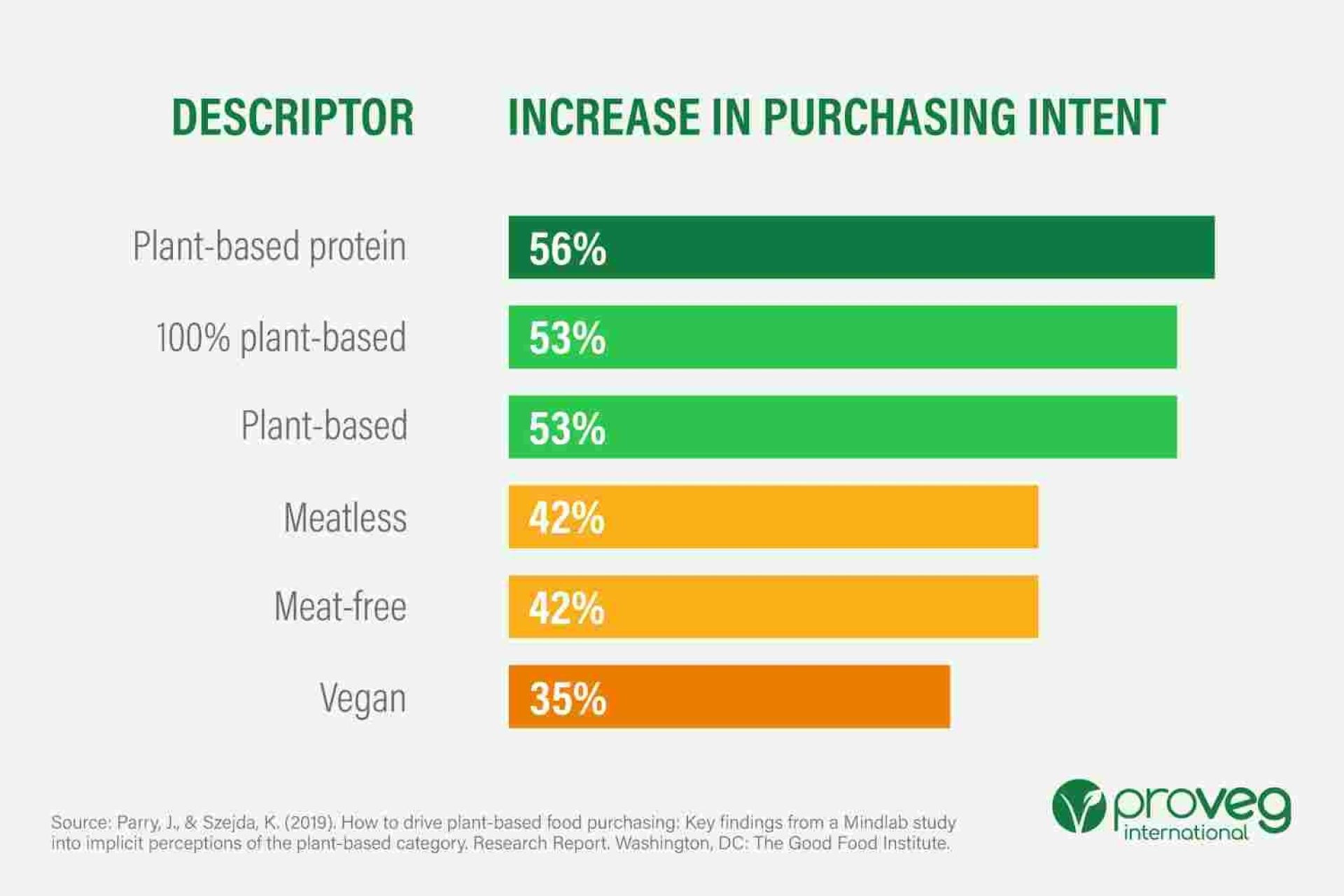 Get the hierarchy right
Many brands struggle with the hierarchy of information, which is extremely important when it comes to effective pack design. Emphasis, by definition, must be somewhere. It cannot be everywhere. We often encounter brands trying to say everything on the front-of-pack, which can lead to visual clutter and a lack of clarity. This problem can make your packaging much less effective.
Ask yourself what consumers care about most in your category, then make sure those messages are displayed with prominence. To retain clarity of message, you might need to relegate any supplementary content to the back-of-pack or side panels, but getting the hierarchy right can be the difference between making a sale or losing out to the competition.
CGI pack shots
You might not have noticed, but product pack shots are not always photographs. CGI imagery is everywhere, and it's certainly becoming more accessible. If we're talking about food, then you really can't beat a studio shoot with a top stylist to create beautiful photographs of an appetising meal, but CGI rendering techniques make high-quality pack shots much easier to create these days.
The Food Brand Guys created these pack shot images to showcase the range of plant-based foods from Miami Foods. This is a great example of where CGI can be used to create simple pack shots, which are much more cost-effective and versatile than studio photography.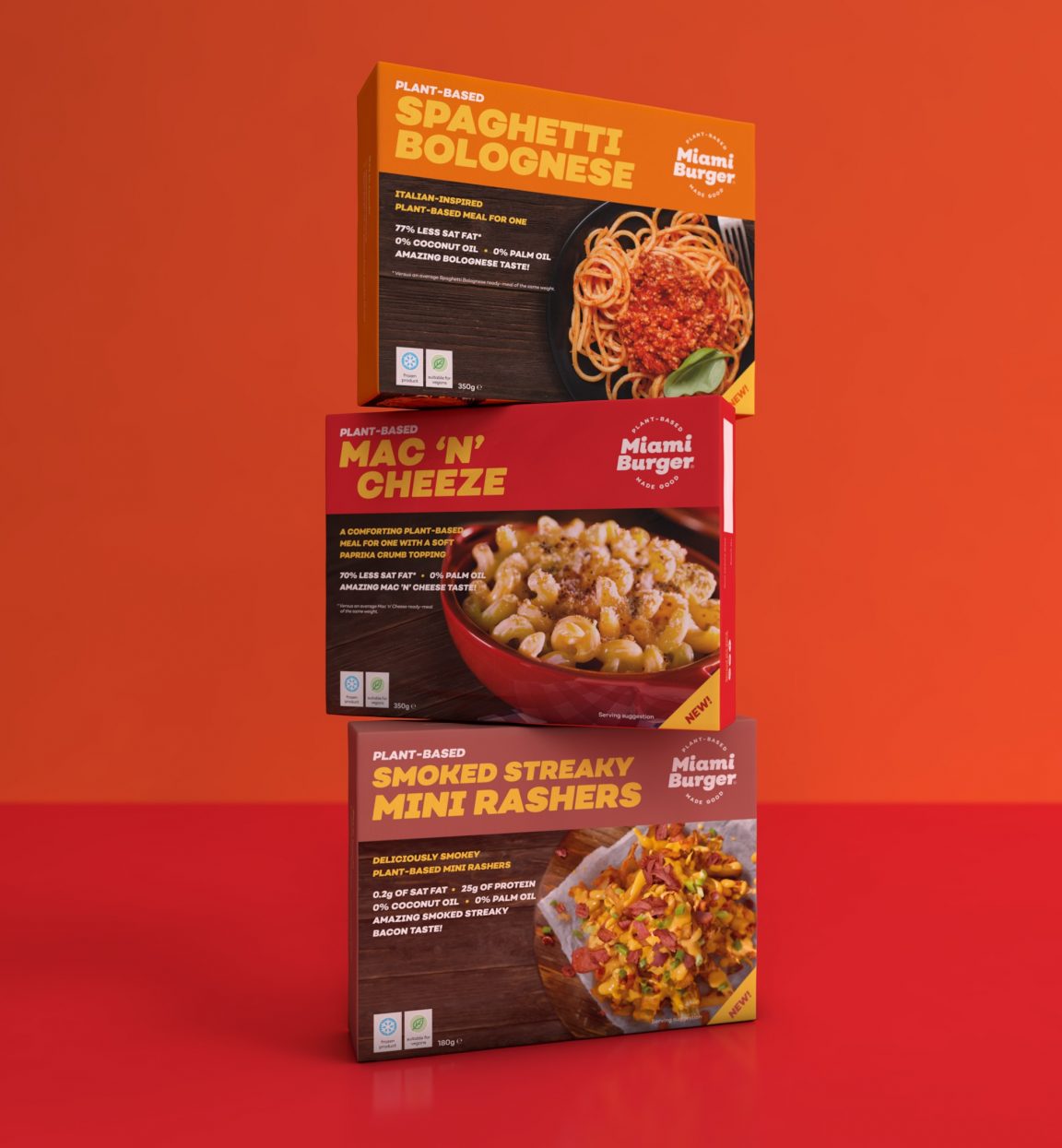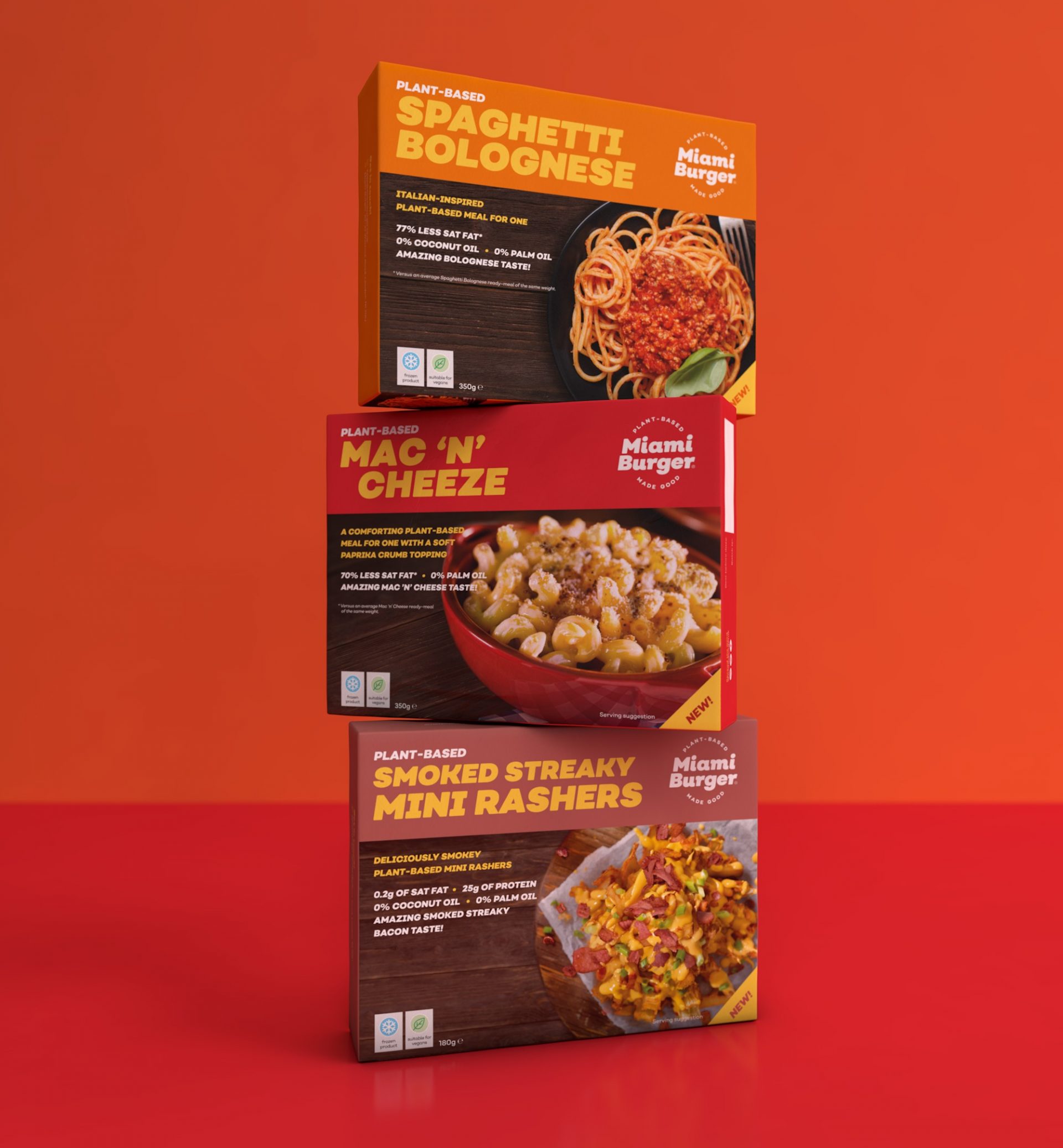 Is your brand ready for retail?

Vegan food and drink packaging needs to perform in one of the harshest competitive environments. All these visual cues apply to both in-store and online retail, whether you're selling DTC or through the big online supermarkets. When it comes to plant-based pack design, it's clear that customers buy with their eyes.
In such a competitive market, we can help you to make an impact and boost sales with better pack design. Get in touch to discuss your brand packaging.